Up-level your creative career + light your aspirations on fire in one magical day.
Have you ever had something you've been struggling with resolved in a flash? It happens when you're talking with the right people.
You know, the perfect book, blog, or business name shows up in a short brainstorm.
That essential, elusive how-to appears because you asked an insider.
The missing piece of your promotion plan falls into place as you're talking with people who've been there (and back).
The book angle publishers will love is handed to you by someone who midwifes best sellers.
The resource that will be a game-changer for you…
The name of someone you really should get to know…
The example that will light up your own plan…
Danielle LaPorte, Justine Musk, and Linda Sivertsen — three writers, entrepreneurs, and publishing insiders — have created a day like this for you.

OPEN BOOKS is an exclusive, creative-business building experience for writers, aspiring authors, and other artful entrepreneurs.
We're going to brainstorm your project and let you mine our minds to get what you need for your creative goals.
You'll leave with big, simple, radical, solid ideas, feeling relieved and ready to write, to post, to send the query letter. You will have break-through concepts for your pitch, your platform, and leveraging your ideas. You will know if you're going to self-publish or go after a traditional deal. And, you will likely have some new fascinating, supportive friends in your orbit.

We've got you covered
Between the three of us, we've authored over 15 books and online programs. Danielle has done traditional publishing, rogue self-publishing, and even agented other people's books in her early days. She built her subscriber and social media base to over 300,000+. Linda has books (yes, multiple books) on the New York Times Bestseller list; she's mid-wifed nearly a hundred books for other authors and helped them land publishing deals. Justine has written contemporary fantasy novels and is now moving into the Young Adult genre; she has landed serious articles in major women's fashion magazines and speaks on creativity and the feminist spirit, including her TEDx Talk, The art of the deep yes.
Fiction, non-fiction, memoir. We've done it. Agents, publishers, online marketing geniuses, printers, designers, publicists, editors — we know them — a lot of them. Email lists and traffic building, badges, affiliate programs, team building — we've wrangled it. Apps — we've launched them. Money making — we do it. Writer's block — we don't believe in it.
We have failed — big time. We have been rejected — more than once. We have succeeded, for real. We've hit it out of the park in our respective markets, industries and genres (and new genres, topping the apple charts with multiple iphone apps: The Boyfriend Log & Conversation Starters). We've got you covered.
Event details
Think of this as a live think-tank intensive built around YOUR need + questions. A very full day where you get not one or two, but three experts to brainstorm your book, blog, or business.
A Q&A-style infusion of creative counsel, straightforward encouragement, and hard core how-to's.
But we're only part of the program… priceless connections will be made with your fellow participants + insights will emerge as they raise their hands to chime in, or grab the mic to ask their own questions, revealing what's working (and not) for them.
It all happens at General Assembly in Santa Monica.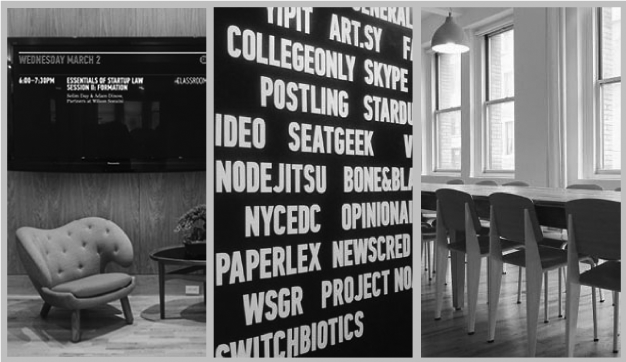 Date: Thursday, November 6th, 2014
Time: 10am to 6pm
Place: General Assembly, 1520 2nd St, Santa Monica, CA
Tickets: $900 – includes lunch, snacks, beverages, and a few magical extras you're not going to believe (and will forever cherish… uh huh). And, every participant receives Your Big Beautiful Book Plan ($150 value — which you can gift to someone else if you already have it.)
Why this is absolutely worth it:
You will majorly flatten your learning curve in this one day experience. We're going to save you months of hard lessons and a few very expensive mistakes.
This will equate to hours and hours of expert consulting and workshops in a one day intensive.
You're a business. You can write this off as an education/consulting/or training expense.
Linda's Carmel Writer's Retreat is $8000. Danielle doesn't do one-on-one strategy work any more (and when she did, she was $1000/session). Justine's brain should be hired out by the CIA.
This is the step toward valuing your creativity, investing in your future, and clearing the way for more prosperity to be generated.

We will feed you, treat you, surprise you with surprises and turn up the dance music when you need it. This will be intimate, supremely useful, and full of laughter and STRATEGY.
Ask us anything. No question is too big or too small. We're all about you on this day. Getting you from idea to done. Out into the world, where your words and your message… and YOUR influence… belong.
You'll leave with focused plans.
We'll be sharing our stories and breaking down our systems of success. Here are just a few of the things we can help you with in-person on this unique day:
self publishing vs. traditional
bestsellers
novels
biz books
spiritually sublime books
bidding wars
digital bestsellers
ebooks vs. print
agent vs. no agent
Kindle, iBooks, audio books
legalities, NDAs, when to share, when to keep it close
big charitable giveaways
social media empire building
media hits (New York Times, Huffpo, mags, talk shows…)
app creation in record time + topping the lists
agent connections
editor wrangling
magazine writing
guest blogging
high-end retreats
rockin' the mic (speaking gigs)
photo shoots
website creation: nuts & bolts
happy traffic
big-time alliances
hiring your dream team — who, what, where?
summits, telecourses, spreecasts, hangouts
youtubin' it
video creation
ghostwriting
pay-what-you-can days
blogs + blog-to -books
the future of publishing
birthing it all… from ideas to deals
building your list
good design
team building
writer's block (a myth)
book clubs + groups
courage
and impromtu "downloads" on your specific situation — your book, blog, biz, + more!
We can't wait to meet you!
Only 120 spots.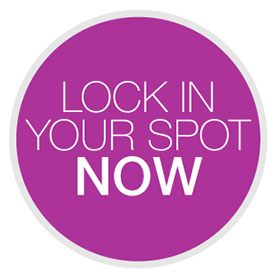 ABOUT DANIELLE LAPORTE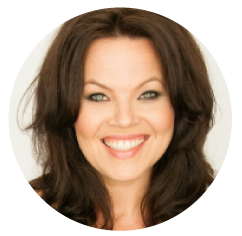 Danielle LaPorte is the creator of The Desire Map: A Guide To Creating Goals With Soul, and the iTunes bestseller, Conversation Starters app. She's also the author of the bestseller, The Fire Starter Sessions (with Random House/Crown), and co-creator of Your Big Beautiful Book Plan. An inspirational speaker, poet, former think tank exec and business strategist, she writes weekly at DanielleLaPorte.com, where over a million visitors have gone for her straight-up advice — a site that's been deemed "the best place on line for kick-ass spirituality," and was named one of the "Top 100 Websites for Women" by Forbes. You can also find Danielle on Facebook, Pinterest, Instagram and of course, Twitter @daniellelaporte — which The Huffington Post called one of "12 of The Wisest Twitter Accounts Worth Following."
ABOUT JUSTINE MUSK

Justine Musk was a small-town kid who never fit in and ate books for breakfast. At school during recess and lunch, she hid in the library stacks and read her way through other worlds. By the age of 14, she knew she had to live a writer's life or die trying. She's now the author of three dark fantasy/supernatural thrillers, published by imprints at Penguin and Simon & Schuster: BLOODANGEL, LORD OF BONES, and UNINVITED. Her next novel, The Decadents — or Goddess: A Novel, she hasn't decided — is a metaphysical/mystical thriller. Justine has written for various anthologies, and published a long personal essay in the October issue of MARIE CLAIRE that created quite the stir. She's the mother five boys and blogs for wandering, spirited creative women (and the men who love them) at www.JustineMusk.com
ABOUT LINDA SIVERTSEN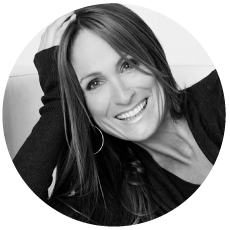 Linda Sivertsen is the creator of a new iphone app called The Boyfriend Log (because love can get complicated and clarity is queen!), and co-creator of Your Big Beautiful Book Plan. She's also the author/co-author/ghostwriter of 8 other books (2 New York Times bestsellers). Other hats include: proposal doctor, author whisperer, editor, agent connector, idea-fairy, and huge-hearted cheerleader of creativity for writers of all genres and every gold-plated publishing dream. One of Linda's greatest passions is helping aspiring authors birth their books (and ultimately land book deals) at her popular Writing Retreats in Carmel-by-the-Sea. She's living her creative writing fantasy-life, and wants to help you claim yours. You can find Linda at BookMama.com (named Best of the Web by the Daily Muse), TheBoyfriendLog.com, and on Facebook, Twitter, Pinterest, and Instagram–her latest guilty pleasure.
Only 120 spots.

P.S. Four-letter words and spontaneous hugs are highly likely.

P.P.S. As we're promising surprises, here's our first one: how about a Literary Agent Hook Up?

If you're an Open Books attendee, you just might receive one.

Yep, Laura Yorke, a top agent with the Carol Mann Agency (who has landed book deals for several of Linda's retreat clients) will read and consider 14 book proposals for representation (a fraction of which will be for Beautiful Writer's Group participants who also come to Open Books).

Laura's only stipulation? That you use Your Big Beautiful Book Plan to make sure your proposal is pro before she reads it. (Surprise #2: Your Big Beautiful Book Plan will be given to each OpenBooks guest!)

To up-level your creative career, have a blast, and get your agent connection all in one day, register now. We'll draw names at the event. Not everyone is interested in writing a book, so it easily could be YOU!

Get your chance.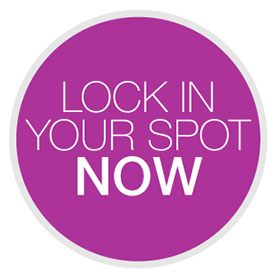 FAQs
1. What about cancellations or switcheroos?
Spots are limited and thus tickets are non-refundable. But they are transferrable (to another participant you find, or for an hour of private book + biz coaching with Linda following the event as your mutual schedules allow). Write to us at linda@bookmama.com.
2. Recommendations if I'm traveling for the event?
General Assembly recommends the Wyndham hotel for its convenient 3-blocks-away location. They also recommend Air BnB for the budget-conscious. For upscale hotel choices, we suggest checking out these Yelp reviews.